Rates as of December 1st, 2017:
Nightly: $55.00 + 8% T.O.T. tax
Weekly: $350.00 + 8% T.O.T. tax
Additional Charges:
3rd pet (max number of pets allowed)
More than 3 people $2.00/night per person
Rate includes:
Wireless internet
Water, sewer hook up & trash.
Max 2 vehicles per site
Up to two pets (35 pound weight limit each; Pets must be kept on leash.)
Up to three occupants
Rates subject to change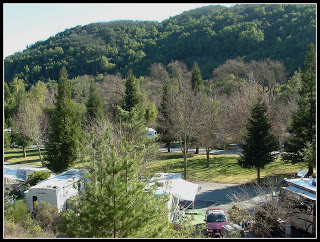 Cancellation Policy:
At least 48 hours notice must be given prior to the date of arrival. A cancellation fee of $5.00 will be charged.  No deposit refund will be given if canceled less than 48 hours prior to the date of arrival. No refunds after check-in.
For reservations, please contact us at 408-779-3417 or info@uvaspines.com
Any inquiries made outside of business hours will receive a response within one business day. We look forward to hearing from you!